My favorite go-to source for "how to" instructions is YouTube. When I need to learn how to do something on my computer, phone, or tablet, I open up YouTube and type "how do I .  . . " into the search box and at least one of the results usually gives me what I want to know. I can watch a video and dissect the steps needed to perform the action necessary at the time. I'm not the only person who does this, but I do know many whom a video on YouTube does not help. They need something more than watching a video, alone. They need an instructor and a class.
This is where technology training comes into play. There are essentially two ways to deliver technology training: Demonstration or hands-on training. Demonstration classes can be either live, in-person or online, or on-demand. Hands-on training is always live, in-person training. Both have their place, and they each have pros and cons. Let's look first at demonstration as a means to deliver tech training.
In a demonstration class, the instructor shows the participants a particular work flow or how to accomplish a task. The participants watch the instructor work through the process while the instructor explains each step. There are at least three positive aspects to delivering tech training by demonstration:
Low internet need: Because students are not using internet bandwidth for online tools, this type of class can be helpful when the location may be challenged to make enough wifi available for participants. An instructor can run the class using a wifi hotspot, if needed. Sometimes the best laid plans for hands-on training turn into a demonstration class when the wifi won't support the number of devices being used in class.
Quicker: Because the instructor doesn't need to start and stop to deal with individual hardware or connectivity issues, a demonstration class can be delivered faster than hands-on training. There should always be time for students' questions as you demonstrate a tool.
Create excitement: When participants see what a tool can do for them when used as intended, they become excited about using it themselves. A demonstration class can cause them to try out the tool where if they had tried it themselves with or without hands-on training, they may have become frustrated and tuned out the instruction.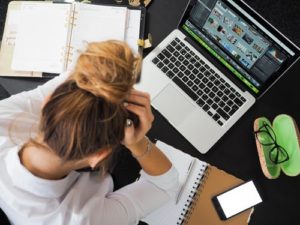 Hands-on training gives participants the ability to become familiar with using the tool. For some learners, "doing it" is the only way to truly learn how to use technology.
The instructor acts as a leader through a process or task; the student mirror the instructor's actions to learn how to navigate a new tool or process. Positive aspects of hands-on training include:
Learning by doing: As much as we'd like to think people can learn by reading or watching instructional materials, some of our participants prefer to learn something by doing it. For these learners, hands-on instruction is their preferred method.
Answer questions: As learners work through a process or task, questions arise that may not have occurred to them watching a demonstration. Hands-on classes give them the ability to ask these questions and the instructor the opportunity to answer and reinforce what has already been presented.
Corrections: In hands-on training, instructors can address common usage mistakes on the spot. Nobody's perfect, and often participants make mistakes that become learning opportunities in class. This can lead to less frustration when participants go back to work and begin to use technology tools on the job.
Individual help: If you have additional instructors available to roam the room, you'll have people to address individual needs quickly and with fewer interruptions for the entire group. This gives participants the security to ask what they perceive to be "stupid questions." If they feel comfortable, they may learn easier.
Both types of training and advantages and disadvantages, so when should you use demonstration or opt for hands-on training?  First, answer a few questions about the intent or purpose of this class:
Is this an overview to familiarize people or an opportunity to try out something?
Do you expect people to generally understand what to do or be able to perform tasks?
What is the method of delivery? (Online, in person, or recorded?) How will people be able to apply learning if they are watching a webinar, for example?
Will you be the only instructor available to work with the group?
When you answer these questions, you'll find that the method of delivery becomes clear. You might also find that you plan for a two-step process where you might introduce the tool in a demonstration class or webinar and then follow up with hands-on training to take participants through the material you presented in the first class. When creating your lesson plans for either type of training, chart the process based on case studies for ease of presentation. Build in time for questions and getting side-tracked (you know it will happen). Encourage participants to get one-on-one assistance after class by scheduling the time and publishing that you (or another instructor) will be available for personalized help.
Be prepared for class with job aids. You might create printed materials with screenshots and step-by-step instructions. You could use infographics to illustrate the steps needed to work with a tool or perform an action. Perhaps you have created or have access to videos that participants can refer to after class. A web page with links to resources could be part of a follow-up email after the class.
Technology training doesn't just "happen." It takes time and consideration to put together the appropriate approach to the material and plan how learners will be introduced to it. Moreover, you will want to place technology training in a larger context of your training program. How will it fit in? How does learning technology tools help people do their jobs? Then, consider how you want to present the material and what will be the next steps when you determine whether to use a demonstration class or hands-on training for technology tools.